Mercato, Pizzeria & Bar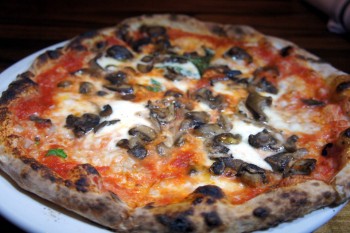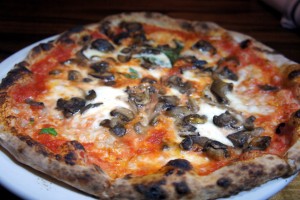 1936 Hillview Street Sarasota, FL 34239
941-365-3300
http://www.mercatopizzabar.com
View Photo Gallery
SRQ Reviews
on March 28, 2016
MERCATO HAS RECENTLY CLOSED.
A new, casual Italian eatery in Southside Village, Mercato, Pizza, Pasta, and more…
Located at 1936 Hillview Street, Mercato's recent opening is one more significant addition to the up and coming, hot, Southside Village locale. The former space of Ocean Blues, and most recently, Bodega Charley's, amongst other former restaurants/clubs; has been simply and tastefully updated.
A large open space, the restaurant has a prominent bar area with tables and open space for weekend entertainment, a wood fired pizza oven in the back, and a generous dining room which opens to the street level for al fresco dining. The ambience creates a casual hip vibe, which matches Mercato's menu offerings.
This casually designed Italian eatery offers wood fired European style pizzas, fresh homemade pastas, salads, and regional Italian appetizers dubbed as "street food".
For our meals we chose the following:
Antipasto Misto:  Chef's choice of cured meats, cheeses, and grilled vegetables.  $19.00
Nicely presented, a full board of classic Italian cured meats. Prosciutto, sopprestta, cotta, (no cheese) with grilled peppers and zucchini. Simple, perfect for sharing.
Barbabietole Arrostite:  Roasted red and yellow beets, chevre, arugula, quinoa, fresh oranges and balsamic vinaigrette.  $13.00
A great salad to accompany pizza or can stand on its own, especially with a protein topping. A plentiful mix of colors, textures, sweet and slightly tart, very fresh…delightful.
Caprese:  Tomatoes, fior di latte, fresh basil and olive oil.  $10.00
The perfect and classic choice for a starter, this dish did not disappoint, simple in presentation, with fresh tastes of spring and summer.
Fruitti di Mare:  Lemon and herb marinated shrimp, scallops, calamari, and mussels with crostini.  $12.00
A very creative and interesting presentation in a jar, on a wooden board…clever… seafood was fresh and tender. The dressing was nicely balanced, perfect for bread dipping.
Gnocchi del Giorno:  Chef's special house made gnocchi of the day.  $15.00
Shrimp, capers and tomatoes in a wine sauce. Very light and fluffy gnocchi, not dense at all! Subtle flavors.
Funghi Pizza:  Tomato, fior di latte, seasonal mushrooms, truffle oil.  $15.00
A very thin, wood fired personal sized pizza, crisp, not at all soggy, lightly sauced, paper thin, perfectly prepared, delicious.
Pollo e Pesto Pizza:  Tomato, grilled chicken, pesto, chevre, roasted red peppers.  $15.00
Love their pizzas! All very thin, wood fired oven, and the key….not soggy! This one…a great presentation of colors and flavors.
Calamari Fritti:  Milk soaked squid, panko, with pepper aoli and marinara sauce.  $15.00
A crispy pile of calamari, lightly salted, the perfect complement to a sweet, tomato dipping sauce. A calamari lover's delight.
Polpo Fritto:  Lightly floured and fired octopus with lemon.  $14.00
I realize octopus is not everyone's favorite food to eat but this version was crisp, yet tender, and slightly sweet. Very satisfying with subtle flavors…a dish which is easily over cooked, this one was prepared well.
Salmone e Farro:  Grilled salmon, roasted vegetables, and farro on a bed of mixed greens.  $16.00
The perfectly sized portion for lunch or dinner! The salmon was moist, tender, with just the right amount of "crust" on the outside of the fillet…generous proportions of veggies, salad, and farro.
Pizza/Calzone:  ½ margherita, ½ calzone, spinach and ricotta.  $17.00
Never saw this type of creation! Such an interesting and innovative Mercato special…solves the dilemma pizza? or calzone? with no compromise on either. Crisp crust with simple toppings on the pizza side and spinach infused creamy filling on the calzone side. Loved it and would definitely order it again.
We found all of the food well prepared and interestingly plated or presented. The wait staffs were very fast, efficient, and willing to make suggestions. With a full bar service, adequate wine list, and a good selection of craft beers, Mercato offers a wide array of drink options for your visit.
Is Mercato an Italian restaurant? Well, not exactly. Yes, it serves Italian food. However, I would say Mercato is more of a casual, social meeting place where one can share a drink, conversation, and food which happens to be Italian inspired. In other words, Mercato is the definition of a casual Italian eatery!
SRQ Reviews, the restaurant guide you need to find the best dining in Sarasota, Florida.
1936 Hillview StreetSarasota, FL 34239