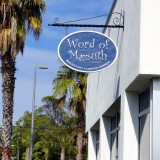 Word of Mouth, The Metro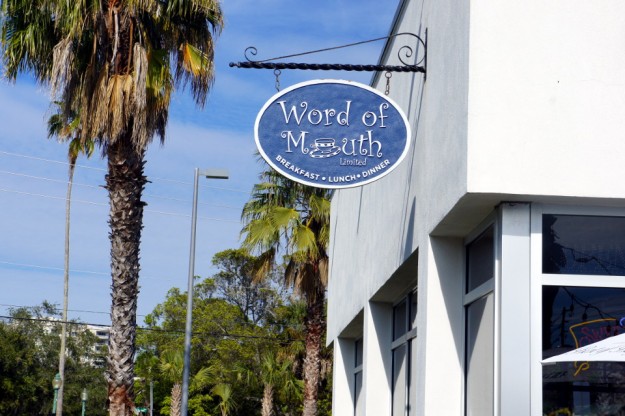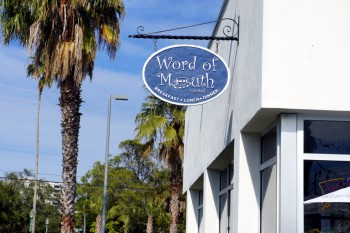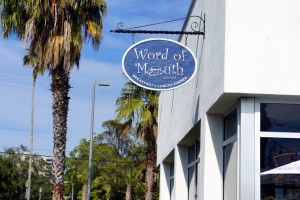 711 South Osprey Avenue Sarasota, FL 34236
941-365-1800
http://wordofmouthsrq.com
View Photo Gallery
SRQ Reviews
on March 26, 2009
Breakfast or Lunch anyone?
The third Word of Mouth restaurant is located in the former Metro Café space at 711 S. Osprey Avenue. We had heard and read mixed reviews of the Word of Mouth (WOM) restaurants and decided it was time to weigh in with our opinion.
Since WOM is known for their breakfast and lunch, we chose to visit the restaurant to gain our own insights.
Offering a full selection of eggs, omelets, grilled and baked goods for breakfast; and salads, wraps, sandwiches and paninis for lunch; making a single choice is no simple matter.
We chose the following:
Fresh baked assorted muffins:  $2.99
Blueberry, Moist and crunchy. Awesome muffin top!
Peanut butter and almond, fresh, moist, crunch from almonds.
Fresh Baked Scones:  $2.99
We chose the scone of the day, chocolate chip coconut. Flaky, filled with chocolate chips, you can see the coconut and feel the texture of the coconut, although the coconut taste was not apparent.
The Barnyard Specialty:  2 eggs choice of toast or muffins and home fries and grits.  $6.99
A healthy start breakfast! (Real egg whites.)
Low Fat Buttermilk or Heart Buckwheat Pancakes:  $5.99-$6.99 Add your choice of (2) bananas, apples, cranberries, chocolate chips, pecans, walnuts or almonds  $1.29
We chose Buckwheat and bananas and walnuts.
Thick slices of bananas, fully integrated. Very filling. Delicious!
Spinach, Bacon, Cheddar Omelet:  $8.99
Fluffy eggs. Jam packed with spinach and bacon.
Mediterranean Salad:  Mixed greens topped with tomatoes, cucumbers, Spanish olives, red onions, pepperoncini, feta crumbles and walnuts, drizzled with Greek dressing.  $9.99
Add chicken $3.99
Generous portion of chicken. A little too much dressing for me.
Turkey Reuben:  With corned beef or turkey, sauerkraut, 1000 island dressing (on the side) and Swiss cheese on rye bread.  $8.99
Thickly filled. Real Turkey. Dressing on the side perfect for dipping.
Grilled Chicken Panini:  Marinated chicken tenders, fresh mozzarella, tomato, red onion, and tarragon mayo, on freshly baked ciabbata bread $8.99
Chicken Salad Sandwich: Build your own-Choice of bread-white, wheat, rye, fresh baked 7 grain, lettuce, tomato, alfalfa sprouts, onions, cucumber, or bean sprouts; served with pickle and chips $8.99
Although the wait for our sandwiches was a little longer than expected, we were in no rush. The quality of the wait staff was inconsistent.  Half of the time (a total of 4 visits) the waitstaff was friendly and attentive checking back frequently on our drink status, the other times, we were ignored. When the food did arrive, we found the sandwiches well prepared, fresh, and tasty. The portion size was just right for a lunch time meal. We were able to leave satisfied, but not overly full; ready to work through the afternoon.
SRQ Reviews, the restaurant guide you need to find the best dining in Sarasota, Florida.
In the mood for an inexpensive dinner?
WOM offers nightly specials for $9.99 which includes soup or salad, choice of rice, mashed, and fresh vegtable de jour.
711 South Osprey AvenueSarasota, FL 34236