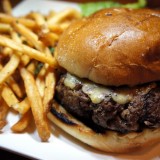 Derek's Rustic Coastal Cuisine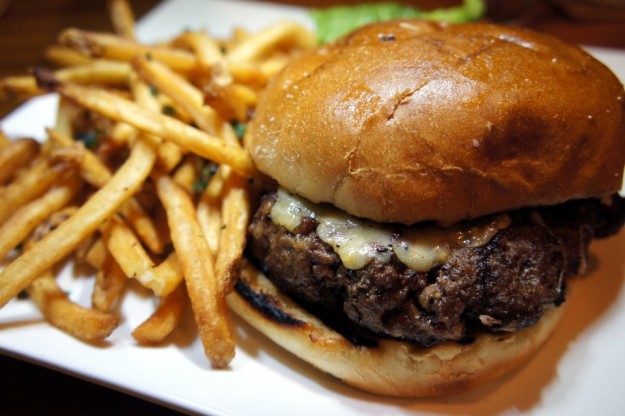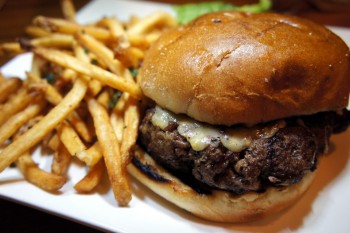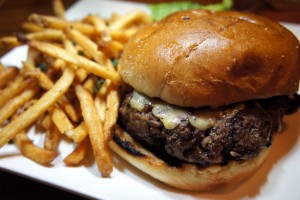 5516 Manatee Avenue West Bradenton, FL 34209
941-794-1100
http://www.dereks-bradenton.com
View Photo Gallery
SRQ Reviews
on July 12, 2014
Sadly, Derek's has recently closed.
Derek's: A Sarasota favorite reopens in Bradenton….
It's not surprising to hear restauranteur and chef Derek Barnes' name mentioned alongside the phrase, "outstanding dining experience." So his announcement last year that he was closing his namesake Sarasota restaurant, was met with disappointment by many Sarasota diners.
With a promise to open in Bradenton, Derek's Rustic Coastal Cuisine is indeed now open and serving up some old fan favorites, along with some new and exciting dishes. The dining concept is fresh, focused on food, casual and relaxed. The atmosphere is decidedly more casual than expected, but the quality of the food remains high. Think casual dining with a focus on food — a new type of restaurant and an apt description for Derek's.
The menu at Derek's is large; offering soups, salads small plates, meat, seafood and nightly specials. With so many enticing and interesting selections, making a single choice can prove difficult. For our meals, we chose the following.
House Gumbo with File Rice:  Chicken with Andouille sausage.  $6.00

Dark and rich, with many levels of flavor. Spicy with a kick. A superb rendition.

Kale Salad:  Cranberry, goat cheese crumbles, candied pecans, shallot and lemon vinaigrette.  $8.00 

Awesome combination of soft kale — sweet and tangy.

Burrata Salad:  Arugula, basil and fennel with strawberries and a balsamic drizzle.  $10.00 

A very creative take on the classic salad. Fennel is a great, refreshing addition to the greens. The strawberries look like tomatoes — well done.

New Orleans Style Barbecue Shrimp:  New-Orleans style barbecue shrimp, rosemary biscuit and citrus honey.  $10.00 

Three large, tasty shrimp with a biscuit to die for, and sop up the honey. This is a lick-the-plate-clean dish!

Caprese Flatbread:  Tomatoes, mozzarella, olive oil, torn basil and balsamic glaze.  $12.00 

Fresh flavor, bright colors and excellent texture — a new fave of mine.

Blue Crab Cake:  Passion fruit emulsion and crispy parsnips.  $13.00 

First of all, this is the real thing — crab cakes made from crabs. Second of all, forget about fried onions or potatoes, just give me some crispy parsnips, and just dip it all in the passion fruit emulsion. Wonderful!

Cornmeal Crusted Calamari:  Olive salad, lemon aioli and smoked tomato butter. $11.00 

A great combination of flavors. Tender and lightly fried.

Prime Burger:  Smoked cheddar, brioche bun and toasted garlic fries.  $12.00 

A generous sized, juicy, mouthwatering burger with just the right amount of char taste.

Lindy Lou's Fish Tacos:  Fish of the day, toasted peanut slaw, house-made smoked garlic hot sauce, farmers cheese and dirty rice.  $16.00 

Fish of the day was mahi mahi. Fresh ingredients with a delightful combination of textures and flavors. Rice was an added "wow".

New Orleans Style Muffaletta:  Ham, mortadella, genoa salami, provolone and olive salad.  $12.00 

Truth be known, the muffaletta is one of my favorite sandwiches, and this version is outstanding. Briny and juicy with the right crunch to the bread. My mouth is watering just thinking about this again.

Crispy Soft Shell Crab Po' Boy:  Crescent city remoulade.  $14.00 

If you like po' boys, you'll enjoy this. It's tender and flavorful with a wonderful Remoulade sauce.

Shrimp and Grits:  Gulf shrimp, Anson Mills cheddar grits and Andouille gravy.  $24.00 

A great version of the low-country classic. Rich layers of flavor and slightly smoky.

Grilled Double Cut Pork Chop:  Pulled pork and maple hash, caramelized Brussels sprouts, crispy onions and mole sauce.  $24.00 

The pork chop is thick and flavorful. The Brussels sprouts are mixed with carrots and other veggies for a sweet addition to enjoy on the same fork as the pork. Rich, with many layers of flavors.

Bread Pudding Beignets:  Banana cream custard, cafe au lait caramel and shaved chocolate.  $8.00 

Off-the-charts amazing! This plate was licked clean!

S'mores:  Warm chocolate pate, graham cracker and bruleed marshmallows.  $7.00 

Warning: If you're a chocolate-lover, don't even think about sharing this. It's the pairing of ingredients that make up a s'more and an accomplished chef.

Dark and Stormy:  Ginger curd, caramelized pineapple and coconut crumble.  $7.00 

A fantastic combination of flavors and an interesting take on a dessert.

Shortbread Cookies:  $3.00 

What's not to like? (Truth be told, we also had the Beignets. Soaked up some of the banana custard with the shortbread cookies — simply amazing.)
Derek's offers a reasonable selection of beer, wine and soft drinks to accompany your meal. We found the wait staff to be very friendly, accommodating, professional, knowledgeable and efficient, often helping one another.
People have said the new Derek's is not the same as the original. It's not meant to be the same. Yes, the experience is different from the Sarasota restaurant, but the food and service are still top notch. If you haven't had the opportunity to dine at Derek's Rustic Coastal Cuisine, you need to do so. Your taste buds will be pleased.
SRQ Reviews, the restaurant guide you need to find the best dining in Sarasota, Florida.
So many delicious choices…go with a group of friends and share!
5516 Manatee Avenue WestBradenton, FL 34209