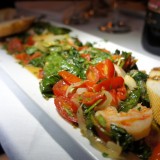 Casa Antica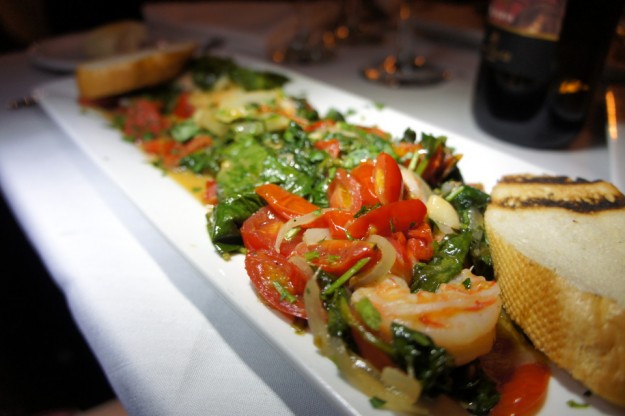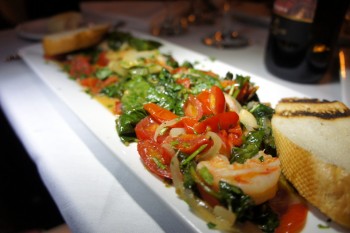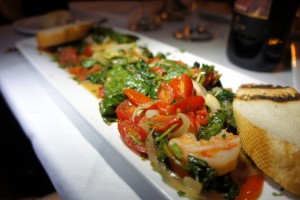 1213 N Palm Avenue Sarasota, FL 34236
941-366-1840
http://www.casanticarestaurant.com
View Photo Gallery
SRQ Reviews
on December 16, 2015
CASA ANTICA HAS NEW OWNERS, NEW MENU.  We will update our review shortly.
Casa Antica: refined Italian in a special setting
What do you get when you pair a charmed historic home with the warm welcome of a lifelong true Italian restaurateur? You get a magical setting for dining, conversation, and enjoyment. Such is the case with CasAntica; an "under the radar" Italian restaurant located on Palm Avenue near the intersection of 41. Opening daily at 5:00pm, guests are graciously welcomed by owners Roberto and Emilia Ercolani, who hail from Rome. In true Italian style, one can only feel like you are dining in the Ercolani's home; and in some respects you are!
The Mediterranean styled home, built in 1926, is the perfect setting for an "Old World" Italian restaurant. Oozing charm and style, CasAntica offers a number of cozy, intimate dining rooms, a large covered outdoor patio, and my favorite spot…the rooftop; for seating options. Since the structure was originally a home, the dining spaces are small and quiet, creating an intimate, almost private setting. Such a setting is quite unique and special; creating an Italian boutique dining experience.
The menu at CasAntica is large but not overwhelming. Offering a variety of appetizers, salads, pastas, meat, chicken, and seafood, there is definitely something for everyone. Since each meal is prepared to order, there is a great deal of flexibility for diners on dietary restrictions.
For our meals we chose the following:
Insalata Di Campo:  Mixed greens with carrots, cucumbers, tomatoes, onions, and olives with our aged balsamic and olive oil.  $9.95
A very fresh salad, great colors and textures, crunchy with a little bit of tang in the dressing, very good.
Antipasto:  (Special) House made roasted green peppers, mozzarella, prosciutto and melon.  $16.95
The perfect way to start a meal…a classic combination of salty refreshing taste from the melon and prosciutto complemented by savory peppers and creamy cheese.
Gamberoni Terramia:  Local Gulf jumbo shrimp cooked in Cognac, fresh cherry tomatoes, garlic and extra virgin olive oil served over sautéed spinach and sliced crusted bread.  $27.95
Sweet fresh shrimp, sweet tomatoes makes for a light, delicious healthy meal.
Gnocchi Papa Luigi:  Homemade gnocchi, ask your server for this evening's style of preparation. We had fresh marinara sauce, fresh basil and crumbled mozzarella.  $19.95
An excellent presentation of light, fluffy gnocchi, with a sweet fresh tomato sauce.
Gnocchi Bolognese:  (Special) Homemade gnocchi in Bolognese sauce.  $26.95
Although offered as an entrée sized portion, we decided to share it as an appetizer. Fabulous! Perfectly made gnocchi's in a rich, flavorful Bolognese sauce.
Pollo Sorrentino:  Thin cut chicken breast sautéed in a Marsala wine reduction with wild mushrooms, with egg battered eggplant and melted fresh mozzarella cheese…Sorrentino style.  $26.95
A great combination of ingredients and flavors, I do have a soft spot for mushrooms which added a rich earthy flavor to this dish. A great accompaniment to the chicken.
Salmon Livornese:  (Special) Light tomato sauce, white wine, garlic, black olives, capers, onion and parsley.  $32.95
All I can say is wow! The wild salmon was moist and tender…a mélange of briny, earthy flavors in a superb sauce made this a special dish.
Tiramisu:  $8.95
Light and creamy, cool and refreshing, not too sweet, need I say more?
CasAntica offers an adequate selection of beer, wine, and soft drinks to accompany your meal. The wait staffs are very friendly, attentive, and efficient. In fact, we found the entire staff, host and hostess to be very warm, professional, and welcoming.
With a multitude of fine Italian restaurants in Sarasota, selecting a place to dine may be difficult. Although CasAntica does not make this decision any easier, it does offer you something out of the ordinary. It is an authentic Italian restaurant which feels just like a home. Join the Ercolani family at CasAntica, we think you too, will feel at home.
SRQ Reviews, the restaurant guide you need to find the best dining in Sarasota, Florida.
If the weather is right, ask for a roof-top table. Very special.
1213 N Palm AvenueSarasota, FL 34236