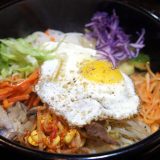 Charlie's Bulgogi
SRQ Reviews
on May 15, 2019
The Evolution of Korean Cuisine in Sarasota.
A few years ago, food trucks emerged on the Sarasota dining scene. Innovative, flavorful, reasonably priced food served from itinerant mobile kitchens allowed us to casually dine in a heretofore non-traditional manner. With a variety of cuisine, an array of food styles, and an artisanal focus on quality, some purveyors became stand-outs. One such stand-out was Charlie's Bulgogi.
Charlie's Bulgogi originally started as a food truck, offering Korean BBQ options, in a variety of Sarasota locations. With an ever-increasing local interest and loyal following, the evolution from food truck to brick and mortar restaurant was a natural for local owner Charlie Chi. Now with its roots established on Bee Ridge Road, the family owned and operated Korean restaurant is serving lunch and dinner throughout the week; in the same location!
With an expanded commercial kitchen, the menu at Charlie's Bulgogi has expanded but the focus is on Korean BBQ. For our meals we chose the following:
Combo Appetizer (Mandu + Spring Roll):  5 + 3 for $10.99
Very fresh cabbage in both the dumpling and spring roll. We asked for spicy, lots of flavor with a little kick. Even though we asked for spicy, the restaurant is cautious with the spiciness.
Seafood Hotcake (On Skillet):  Hotcake stuffed with seafood and vegetables.   $16.95
Sizzling hot. Mildly spiced. Stuffed with seafood, bok choy, and scallions. Served with a very light dipping sauce. This was a real winner and a traditional Korean dish.
Dduk Bok Gi:  Rice cake seasoned. (Spicy)  $9.95
Great kick! Loved the sauce (saved some to use with rice.) Rice "cakes" (looked more like solid penne pasta) had a gummy consistency.
JapCha:  Sweet potato noodle stuffed with vegetables, rice.  $12.95
Very filling dish. Very flavorful. Looked like cellophane noodles, had vegetables and meat mixed in, with rice and a small salad on the side.
DolSot BiBimBob:  Rice topped with vegetables and a fried egg. Served with 2 side dishes. Served on a hot stone pot. DolSot BiBimBob with meat. Choice of beef or spicy pork or chicken.  $15.95
Sides are homemade corn salad which is sweet and kimchi which has a nice snap and crunch. Nice presentation, fresh veggies with a sizzling fried egg on top. Colorful.  Caramelized rice adds a nice touch. This should be a must try dish!
Pork BulGoGi Bowl:  (Spicy) with rice, noodle, salad, and sauces in a bowl.  $9.95
Nice sweet kick. Good size portion.  The lettuce was a refreshing addition.
Chicken Skillet BulGoGi:  (Spicy) Thin sliced meats marinated, served with rice and side dishes.  $16.95
Very ample portion. As previously mentioned, I asked for very spicy, it was spicy, but I would have liked it even spicier. None the less, it was quite good.
Chicken Gas Special:  Chicken schnitzel.  $14.95
Lightly breaded and fried. The chicken was pounded flat, tender, and full of crunchy flavor. Great comfort food. Very satisfying.
Charlie's Bulgogi offers a small selection of craft beers, Korean specialty drinks, and soft drinks to accompany your meal. The service staffs are quite helpful, informative, attentive, and friendly. The staff will explain any dish to you and offer suggestions on items to try.  (Many times along with the verbal description, they pull up photos from their phone.) There is no need for the uninitiated to be intimidated by Korean cuisine.
We were early fans of Charlie's food truck business and were delighted to learn about the plans for a brick and mortar restaurant. The restaurant allows the menu to be expanded and the dining experience enhanced. We know many people are unfamiliar with Korean cuisine. However, a visit to Charlie's will demystify the cuisine. Give it a try. You will not be disappointed.
SRQ Reviews, the restaurant guide you need to find the best dining in Sarasota, Florida.
4567 Bee Ridge RoadSarasota, Florida