Sarasota Dining Heat Map February 2016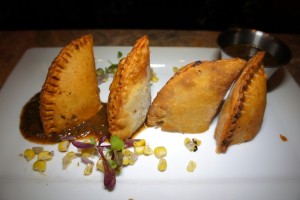 SRQ Reviews Dining Heat Map for February, 2016
With so many restaurants in Sarasota, how does one chose where to dine? One way is to see where people are dining. Another option is to listen for the local buzz. And a third option, which combines the two prior options, uses the SRQ Reviews Dining Heat Map!  Now you have;
The Best Restaurants in Sarasota every month!
The Heat Map is designed to highlight the "hot restaurants in Sarasota", the places people are talking about and frequenting; the happening restaurants.
We have mapped these Sarasota dining "hot spots" and will update the heat map regularly.
In no particular order, here are the hot spots for February, 2016
Burns Court Café: Always a hit for breakfast and lunch, the relatively new French Quarter Wine Bar is offering great live Jazz 3-4 evenings per week. It is not uncommon for music nights to be completely booked. Reservations are an option and suggested with some evenings being booked 2-3 weeks out! Review of Burns Court Cafe
Indigenous: With an ever evolving menu of locally sourced ingredients, Chef Steve Phelps continues to hone his craft. Reservations are a must for this always busy spot. Review of Indigenous
MADE: Coming off a very successful "Meat Matters" dining event and the introduction of a new menu, this restaurant is developing a growing base of fans. Sunday brunch has become a big staple of Made. Review of Made
Marcello's Ristorante: Now open 7 days per week through season, this small, cozy Italian gem is always busy. Reservations are a must! Review of Marcello's
Ortygia: With Sicilian specialties offering a unique dining experience and the ever popular Pasta Paradise offered on Tuesdays through the season, this Bradenton stand-out is an insiders' secret. Review of Ortygia
Owen's Fish Camp: A continuous crowd favorite for a reasonably priced seafood dining experience. Review of Owen's Fish Camp
Roast: Always a favorite of patrons of the Opera. The dark woods and warm décor make this a special spot for lunch, happy hour, or dinner. We recently visited on a Friday evening and the restaurant was packed upstairs and down…and this was before the start of Opera season! Review of Roast
Mercato: A new comer to the Sarasota restaurant scene, this casual, open space offers a great selection of wood fired pizzas, fresh pastas, and "Italian Street Food." Music, full bar service, and a late night menu keep the place hopping on weekends. Review coming soon.
Sol's NYC Delicatessen: Although the opening of this new Deli in the former Applebee's on upper Main Street is just happening, the pre-opening buzz, and the highly anticipated demand will instantly make Sol's a hot spot right next to the Regal Hollywood 20. Review coming soon.
The Sandbar: A definite "go to" dining spot for many, the Sandbar's focus on locally sourced, organic ingredients and sustainable local aquaculture and farming are attracting foodies and tourists alike. Review of the Sandbar
Share you opinion with us! Vote for your Top 3 Dining Hot Spots. Poll closes on March 10, 2016.  Results to be include in the Sarasota Dining Heat Map for March 2016.