Sarasota Dining Heat Map June 2016 – Sarasota's Hottest Restaurants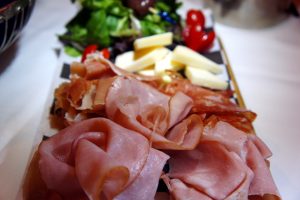 With summer upon us, one would expect a seasonal slowdown. However when it comes to June dining in Sarasota, still busy is how I would describe the Sarasota dining scene. Our Dining Heat Map and Sarasota Hot Restaurant Poll continue to generate conversation and discussion on the hottest & best restaurants in Sarasota. With poll results combined with individual suggestions the results for June are complete.
Where were the hottest Sarasota restaurants for dining in June, 2016? The Sarasota Dining Heat Map shows you where. This Heat Map is designed to highlight the "hot restaurants in Sarasota." The places people are talking about and frequenting; the happening restaurants. See the Sarasota restaurants listed for the month of May, 2016.
In no particular order, here are the hot spots for June, 2016
Share you opinion with us! Vote for your Top 3 Sarasota Dining Hot Spots. Poll closes on May 15, 2016.  Results to be include in the Sarasota Dining Heat Map for May 2016.
Suggestions not on the list – write us below