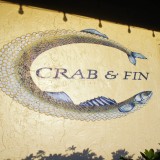 Crab & Fin Restaurant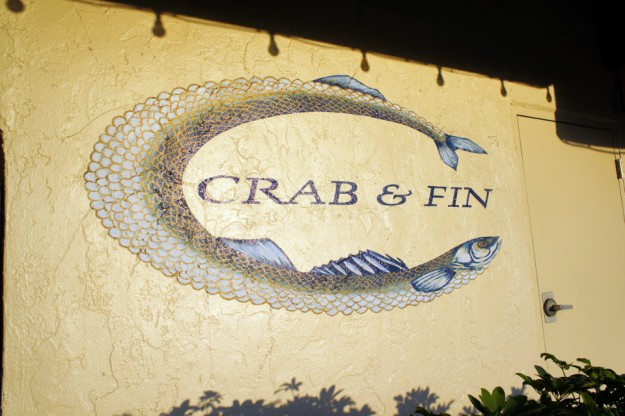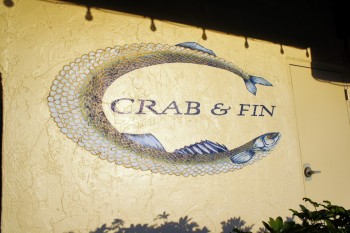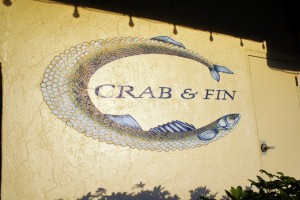 420 St. Armands Circle St. Armands Circle, FL 34236
941-388-3964
http://crabfinrestaurant.com/
View Photo Gallery
SRQ Reviews
on October 22, 2008
Two Dining Spots…One Locale…Well not exactly!
When you first arrive at the Crab & Fin you are faced with your 1st enjoyable choice of the dining experience; not from the extensive menu (more on that later) but rather inside or outside dining. The ambience and the experience are significantly different but the menu is not. In fact it is identical; with the exception of the Early Dining option offered for inside dining. (See SRQReviews insider tip below.) The indoor dining with its varied rooms offers a more refined, upscale dining experience. Textured ceilings, high fans, white table linens, nicely appointed wait staff, and an impressive raw bar provide a showcase for the anticipated seafood delights. Since the restaurant is committed to providing the freshest seafood from around the world, the menus change daily reflecting quality and availability. Even though the menu offers Grilled Pork Porterhouse, "Cowboy Cut" Ribeye, Filet Mignon, and the Half Pounder Burger, make no mistake about it; the Crab & Fin is all about the seafood! Oysters, clams, caviar, fin fish, crab and crustaceans, if it is fresh and available, chances are it is on the menu at Crab & Fin.
On our dining excursion, we chose to dine outside at the "L" shaped corner café. Since seating outdoors is open, just pick your spot and seat yourself. However be aware at times the wait staff may get an influx of diners at their station and immediate attention might be stretched. We experienced this scenario when 3 parties chose the same area at roughly the same time. The café seating is reminiscent of European or South Beach dining. Raised tile flooring, high awnings, paddle fans, wait staff dressed in Island wear and even some live music make the venue perfect for a relaxing meal "al fresco."
Our meal consisted of the following:
Braised Beet and Mandarin Orange Salad:  Petite greens, spiced candied walnuts, bleu cheese crumbles and champagne-balsamic vinaigrette.  $12
Nice presentation. Fresh ingredients.  Salad dressing was a little too heavy. (No substitutions.)
Trio of the Sea:  Yellowfin tuna tartare, cork braised chilled octopus and ceviche of grouper.  $15.00
Fresh, full of flavor, 3 different tastes and textures.
Blue Lump Crab Cake:  Broiled and served with ruie sauce.  $16.00
Flavorful, rich.
Gulf Golden Tilefish:  Sauteed, housemade ricotta gnocchi, golden haricot vert, baby heirloom tomato and basil salad and english pea-almond emulsion.  $32.00
Rich, savory, filling, nicely plated.
Coconut Crusted Organic Chicken:  Paneed, rum raisin glaze, rice pilaf and julienne vegetables. $23.00
Pacific Yellowfin Tuna:  Black sesame seed crusted and seared rare, chilled pad Thai udon noodles and stir fry vegetables, coconut citrus teriyaki and wakame.  $34.00
So, if the desire for some really fresh seafood falls upon you, make your catch at the Crab & Fin. Indoors or outdoors, you decide!
SRQ Reviews, the restaurant guide you need to find the best dining in Sarasota, Florida.
If you are inclined to dine early (5:00 to 5:45 pm daily with orders placed by 6:00pm), the indoor Early Dining is a great deal. The details: 20% off selected entrees which includes choice of soup or salad, and beverage. A "No Brainer" for the early birds amongst us!
420 St. Armands CircleSt. Armands Circle, FL 34236