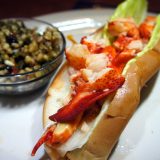 Fresh Catch Fish Market and Grill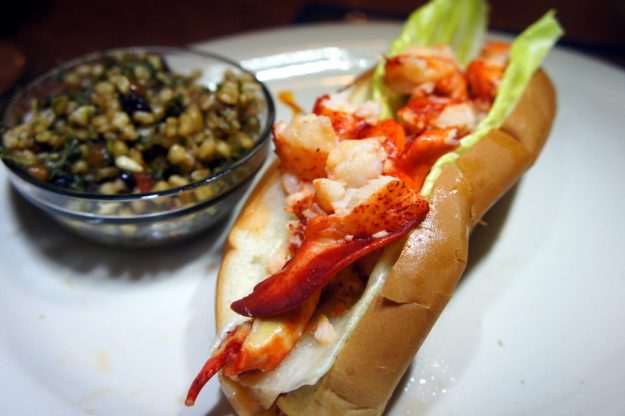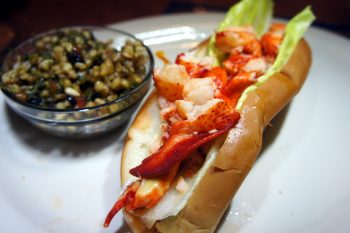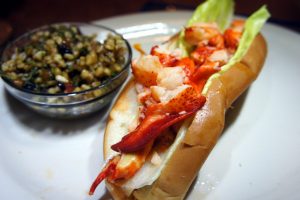 7119 South Tamiami Trail Sarasota, Florida 34231
941-413-7133
https://www.freshcatchfishmarketandgrill.com
View Photo Gallery
SRQ Reviews
on April 18, 2017
A fresh spot for seafood and dining emerges on the South Trail…
Tucked away in the corner of a small strip mall south of Gulf Gate is a delightful new Sarasota seafood market. The Fresh Catch Fish Market & Grill is a family owned and operated hybrid seafood market/restaurant. The blue and white interior decor is clean, bright and super casual. There is an equally weighted balance between retail fish market and restaurant. Even though the Fresh Catch is a retail seafood market, the dining experience is not out of place. The tables and counter easily blend with the cases and both market and store work in harmony. This is the perfect place for fresh simple seafood meal.
The menu is tightly focused on fresh seafood but offers a range of options from chowders, bisques, taco, and dinners. For our meals we chose the following:
Clam Chowder:  Chunky New England Clam Chowder, not lacking on the clams in the least.  Cup $6 Bowl $9
Being from New England, we were going to be critical judges. We are pleased to report the chowder passed our New England Chowder test! Rich, creamy, thick, with a depth of flavor.
Fresh Catch Salad:  Mixed greens, chopped tomato, cucumber, sunflower seeds with a citrus vinaigrette.  Small $4 Large $10
Fresh, tasty.
Smoked Fish Spread:  Mahi fish spread, served with vegetable sticks and ciabatta crostini.  $8.50
Smoky flavor not overpowering. Creamy, chunky texture. A nice change from the more common smoked mullet.
Soup and Salad:  Cup of soul and a side salad.  $9. We chose lobster bisque.
Lobster bisque was rich and creamy; the salad fresh. A great starter or perhaps lunch.
Devon's Lump Crab Cake:  Maryland Blue lump crab, served with a house made Remoulade sauce.  $10
No filler! Really no filler! Crab, crab, and crab. Perfectly seasoned. A definite home run!
Fresh Catch Tacos:  Your choice of grouper, Mahi Mahi or shrimp on a soft tortilla with homemade Cole slaw, aioli sauce and choice of tropical salsa or Pico de Gallo.  $14 Tuesday Taco Special  $6 each
We chose Mahi Mahi and grouper. Very fresh! Filled with fish. The toppings were very flavorful. My mouth waters just typing this! 
Doug's Grumpy Grouper Sandwich:  A classic grouper sandwich, grilled or blackened served with lettuce, tomato and a brioche bun.  $14
A big piece of fresh grouper; over stuffed sandwich. Nicely seasoned, blackened, not overpowering, super fresh, moist and flaky.
Hot Lobster Roll:  Friday Special $19  Served with wheat berry salad.
The best Florida Lobster Roll! Hot dog roll lightly toasted. A piece of romaine lettuce to not get the roll soggy. Very fresh, lobster lightly sautéed!
Key Lime Pie:  Homemade. $4
Definitely homemade. A firm and dense filling, not too sweet, loved the crust!
The Fresh Catch Market and Grill offers a limited selection of beer, wine, and soft drinks to accompany your meal. The wait staff are very friendly and accommodating to individual needs. Since this is a small place in the midst of being discovered, I would suggest calling to make reservations. We have noticed a full house on occasion!
If you are in the mood for a casual seafood meal, perhaps something a bit different than the typical Florida seafood restaurant, then Fresh Catch might be the place for you. Fresh. Friendly. Family owned and operated. Give it a try.
SRQ Reviews, the restaurant guide you need to find the best dining in Sarasota, Florida.
7119 South Tamiami TrailSarasota, Florida 34231