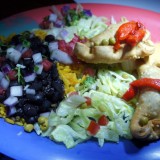 JR's Old Packinghouse Cafe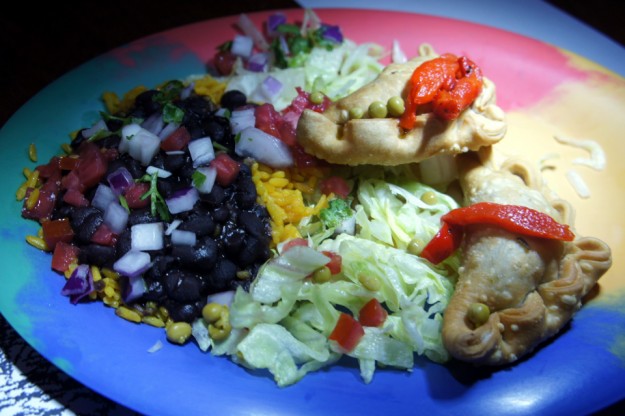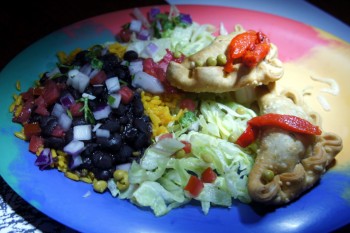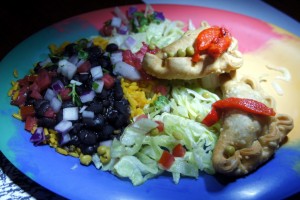 987 South Packinghouse Drive Sarasota, FL 34240
941-371-9358
http://www.packinghousecafe.com
View Photo Gallery
SRQ Reviews
on October 12, 2015
JR's Old Packinghouse: A "3D Dining" Experience
If one were to solely judge a restaurant's quality by outward appearance, JR's might not be at the top of the list. However, there is far more to judging a restaurant's quality than just the setting…and that is a good thing!  Located on Cattleman Road in a semi-industrial area, one could easily overlook the unassuming restaurant. That would be an unfortunate circumstance because there is definitely more than meets the eye at JR's.
A delightful, deluxe "dive," JR's Old Packinghouse Café is the real deal. Offering deliciously prepared bar food coupled with nightly live entertainment, the setting is super casual, comfortable, and congenial; a great spot for easy dining. The Cuban influenced menu offers a wide selection of appetizers, salads, burgers, sandwiches, and Cuban specialties; all generously apportioned and reasonably priced.  For our meals we chose the following:
For our meals we chose the following:
The OPC's Famous Chicken Wings:  5 for $6.95 10 for $10.95
Meaty, fresh, if you like garlic, you will love these wings!
Ropa Nachos:  Beef burrito meat on top of the nachos.  $9.00
Awesome. With peppers, onions, garlic, tomatoes. Beautiful, colorful presentation. Each ingredient can stand on its own.
OPC 1/2 lb. Burger with Cheese:   $7.95 Add French fries $1.50
Hand packed, juicy.  Definitely a 2 fisted burger! Fries crisp, not over cooked. Very satisfying and filling!
OPC Cuban Sandwich:  $7.95
Firmly pressed, melty, gooey goodness. Loved it!
Taco Salad:  $8.95
Finely chopped, nicely seasoned. Little bit of spice. Jalapeno adds a nice kick. Crispy light shell. Fresh greens. Can easily be shared by two. A great rendition of a classic.
Empanada Special:  $8.95
Comes with rice, beans, chopped lettuce. Savory, dried crust with Cuban beef filling. Love the contrast and combination.
Chicken and Yellow Rice:  A "Wednesday" Special  $7.00
Moist, tender chunks of chicken. Very flavorful. Flavor mixture from yellow rice, peas, peppers, cilantro, and plantains. Hearty portion, easily shared. Cuban comfort food, for sure.
Key Lime Pie:  $4.50
Not overly sweet, dense, nice size portion, delicious.
Chocolate Peanut Butter Pie:  $4.50
Oh my! A chocolate lovers dream. (With an Oreo crust.) This should come with a warning: "Prepare to be overwhelmed by rich deliciousness!"
Rice Pudding:  $4.50
The real thing. Better than grandma's.
Cuban Flan:  $4.50
Dense, almost cake like. A non – traditional flan. Really enjoyed the different consistency from a traditional flan. A must try!
JR's Packinghouse offers an adequate selection of beer, wine, and soft drinks to accompany your meals. We found the wait staffs to be very friendly, fast, and attentive; offering suggestions on items to try and explaining various menu options. In addition to the lunch and dinner menus, JR's presents live entertainment nightly
It has often been said "What you see is what you get." However that is not the case at JR's Old Packinghouse Café. What you see is just the beginning of what you get. At JR's you get so much more!
SRQ Reviews, the restaurant guide you need to find the best dining in Sarasota, Florida.
Not only are the prices right and the food good, there are "special" days for even better deals! Monday (all day) $5 burgers. Tuesday (11-4) $6 taco salad. Wednesday (11-4) $7 chicken and rice. Thursday (11-4) $8 chicken pot pie.
987 South Packinghouse Drive Sarasota, FL 34240