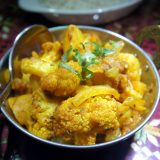 Maharaja Indian Cuisine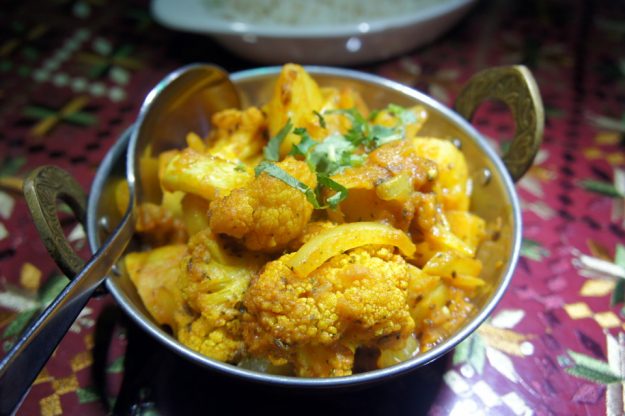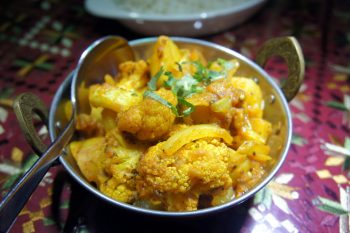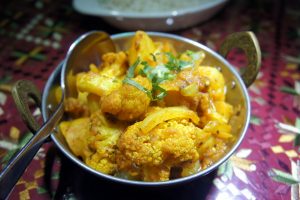 6290 N. Lockwood Ridge Road Sarasota, FL 34243
941-706-0793
http://www.maharajaindiancuisine.us
View Photo Gallery
SRQ Reviews
on March 10, 2018
Dinner and a movie!
One of life's simple entertainment combinations, dinner, and a movie, can be easily achieved. Maharaja Indian Cuisine, located on the corner of North Lockwood Ridge Road and University, is literally right next door to the Parkway 8 Cinema. Pre or post-movie, Maharaja is ready to serve. A simple, clean, dining room with a lunch buffet on one side, booths along the windows, and tables in the middle, Maharaja can easily accommodate any size party.
The menu options are extensive and could be a bit overwhelming to the uninitiated diner. However, there is no need to worry. The staffs are very friendly and willing to provide suggestions and guidance on items to order.
For our meals we chose the following:
Samosa:  Lightly spiced turnovers stuffed with potatoes and peas.  $4.99
Two large overly stuffed samosas, the filling was delightful.
Mulligatawny Soup:  A traditional soup with lentils, chicken, and curry spices.  $4.99
Creamy and full of flavor. Indian comfort food at its best. Perfect for cool days.
Chicken Soup:  A delicately spiced and flavorful chicken soup.  $4.99
A thick, hearty lentil base with chunky pieces of chicken. Certainly a tummy filler.
Gobi Manchurian:  Fresh cauliflower deep fried, cooked in a sweet and sour sauce.  $11.99
Cauliflower was firm, chewy and fresh. We ordered "medium plus heat", which was just the right amount of heat.
Onion Bhaji:  Onions, peppers deep fried in chickpea batter.  $4.99
The "Indian falafel." Moist, almost cakey in texture. A nice blend of spices with a gentle hint of heat. Crunchy on the outside.
Garlic Naan:  Naan with fresh sliced garlic and cilantro.  $2.99
Loaded with garlic! Well baked, charred but soft. Delicious! A classic rendition.
Bullet Naan:  Naan stuffed with hot and spicy green chilies.  $3.99
Fresh, buttery, spicy with a bit of heat. Very interesting and tasteful.
Onion Paneer Naan:  (Special) Naan stuffed with homemade cheese and onion, lightly spiced.  $4.99
A staff recommendation, fresh out of the oven, creamy, soft with a distinct onion flavor. A good call.
Aloo Gobi:  Cauliflower and potatoes cooked with tomatoes, onions, herbs and spices.  $12.99
This is one of our favorite Indian dishes. The veggies were fresh and distinctive. Good flavor.
Lamb or Goat Vindaloo:  Lamb or goat in a hot and spicy curry sauce.  $15.99
We chose lamb with a medium heat. The lamb was very tender. The sauce rich and creamy. We expected a bit more heat but were not disappointed. A note: We have found from our experience, Maharaja is sensitive to the American palate as such, if you prefer more heat, ask for your desired level plus.
Butter Chicken:  Boneless chicken cooked in a creamy tomato sauce.  $14.99
Creamy, rich. We ordered "medium", it wasn't too hot, was able to enjoy the sweetness. Tender slices of chicken. A go-to dish for us, real Indian comfort food.
Chicken Tikka Masala:  Boneless chicken breast in a light cream sauce with tomato, herbs, and spices. $14.99
Ordered "hot" spice, it was the right amount of heat. Definitely hot but not overpowering. Lingering afterburn. Tender chunks of chicken.
Vegetable Jalfraji:  Mixed vegetables cooked in a thick gravy.  $13.99
A dish filled with vegetables, with a distinct sweetness to the gravy.
Maharaja offers an adequate selection of beer, wine, and soft drinks to accompany your meal. The wait staffs are very friendly, knowledgeable, offering suggestions on items to try, or guiding you through the large menu, fast and efficient.
Even though Maharaja Indian Cuisine is perfectly located for a night out at the movies, it also offers more than just convenience. The food is well prepared, fresh, and reasonably priced. Therefore, the restaurant stands on its own merits. Although we cannot vouch for your choice of movie, we can tell you dining at Maharaja will be enjoyable!
SRQ Reviews, the restaurant guide you need to find the best dining in Sarasota, Florida.
Check out their Lunch Buffet and Sunday Buffet!
6290 N. Lockwood Ridge RoadSarasota, FL 34243