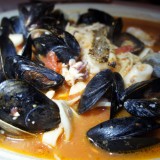 Marcello's Ristorante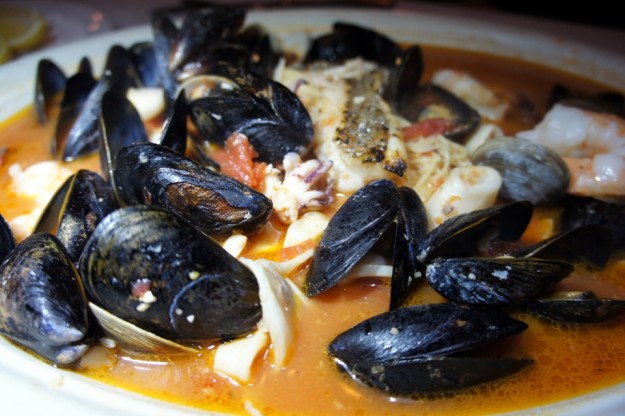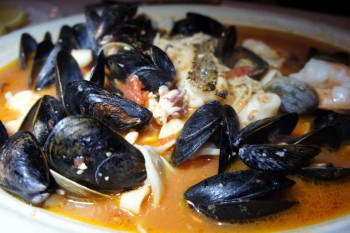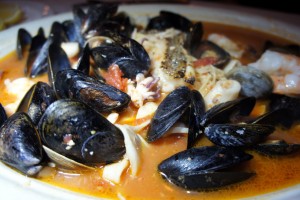 4155 South Tamiami Trail Sarasota, FL 34231
941-921-6794
http://marcellosarasota.com/
View Photo Gallery
SRQ Reviews
on January 24, 2014
Marcello Ristaurante: A cozy Italian stand-out….
When I think of the quintessential Italian restaurant, a few must-have attributes come to mind. The dining space must be small, cozy and comfortable; The ingredients should be high-quality, fresh and flavorful, with a call out of daily specials. The menu needs to offer a range of traditional homemade Italian dishes, with signature staples amply apparent. And, of course, no Italian restaurant is complete without a great bread service and an adequate selection of wine. Such is the case with Marcello Ristaurante Italiano, a relatively new Italian restaurant, located on the South Trail.
Having grown up in a restaurant family, food preparation is part of owner, Marcello's, DNA. With informal training in the family business combined with formal training from the Florida Culinary Institute in West Palm Beach, Marcello is now making his mark on the Sarasota diner. With an emphasis on traditional Sicilian cuisine, the menu offers a wide range of fresh seafood, which is sourced daily from Walt's Fish Market. The Sicily-inspired menu is rounded out by offerings of pasta, chicken and veal.
For our meals, we chose the following:
Insalata della Casa:  House salad with baby crunchy greens, tomatoes, onions and house-made dressing. $4.99
Bright and colorful; very fresh. A great start to the meal.
Caesar Salad:  Made table-side. $6.99
This is a classically made salad, prepared table-side to order, fresh, crisp romaine, with homemade croutons and a garlicky dressing — just the way I requested.
Antipasto:  Fresh tomatoes, mozzarella, olives, cured meats, cheese and roasted peppers. $14.99
A classic presentation: fresh, colorful and full of flavor. Two couples easily shared the generously sized portion.
Calamari Steak Finoccio:  Calamari, grilled and served over fennel with white wine and olives.  $12.99
Can you say "refreshing?" Perfectly grilled calamari — tender and white with nice grill marks and served on a bed of sliced fennel and dressed with olive oil and lemon. Great flavors of licorice and lemon.
Cioppino:  Shrimp, clams, mussels, squid and grouper, served in a broth over pasta.  $27.99
A very fresh and generously portioned dish of perfectly cooked seafood. The broth is mild, so as to not overpower the flavors of the seafood. Served over tender angel hair pasta.
Pollo al Marsala:  Thinly pounded chicken breast, sautéed with mushrooms and finished with marsala wine and demi-glace.  $16.99
Large portion, tender chicken; rich and flavorful.
Whole Snapper: Hog snapper grilled and served over either pasta or broccoli rabe, all covered with a sauce of tomatoes, olives, capers and shrimp. $26.99
Simply amazing! The portion was huge, and the fish was fresh, moist and tender (The chef was kind to come over and help fillet the snapper). The shrimp on top of the fish was real "jumbo" shrimp — sweet and perfectly cooked.
Local Siesta Key Pompano:  Pompano, whole or fillet, with marinara sauce, olives, topped with shrimp.  Choice of broccoli rabe or pasta.  $28
Fish so fresh, moist and tender, shrimp was also fresh and cooked to perfection. Very generous size portion. Great balance of the briny olives and bitter from the broccoli rabe.
Veal Chop Milanese:  Full chop pounded thin, bone-in, breaded and lightly fried.  Served with pasta.  $34.99
Again, a very generous size portion.  Crunchy outside and tender inside.  Topped with fresh salad. Outstanding.
Grilled Veal Chop:  Marinated in olive oil, garlic and white wine, served with broccoli rabe.  $32.99
This is a carnivore's delight: thick veal chop on the bone with a nice pinkish color, tender, juicy and full of flavor. Served over a well-seasoned (garlic) broccoli rabe. Delicious.
Grouper Livornese:  Topped with olives, capers, tomatoes, white wine and shrimp over pasta.  $27.99
A large portion of fresh grouper and shrimp, and a nicely colored dish; full of flavor.
Peach Sorbet:  $7.99
Served in a scooped out peach. Refreshing.
Black Cherry Coppa Spagnola:  $7.99
Creamy, sweet, but not too sweet.
 Chocolate Tartufo:  $5.99
Rich and creamy chocolate ice cream, dipped in luscious chocolate; a chocolate-lovers delight!
All of the food was well prepared.  The bread service stood out with parmesan and parsley compound butter, which added a wonderful taste.  There is an adequate selection of beer, wine and soft drinks to accompany your meal.  The wait staff was very attentive, informative and efficient, with Marcello often walking through the dining room making sure all is fine with the diners; a nice personal touch.
Although Marcello's Ristorante is located in the corner location of a small, nondescript strip mall, one cannot miss it because the signage is large.  If you are into authentic New York/New Jersey Italian styled cuisine with a foodie's flair for flavor, then Marcello's is for you.  Do not miss it because it is the real deal!
SRQ Reviews, the restaurant guide you need to find the best dining in Sarasota, Florida.
Before ordering, make sure you check the board for the daily seafood specials.
4155 South Tamiami TrailSarasota, FL 34231