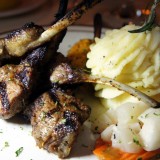 Miguel's Restaurant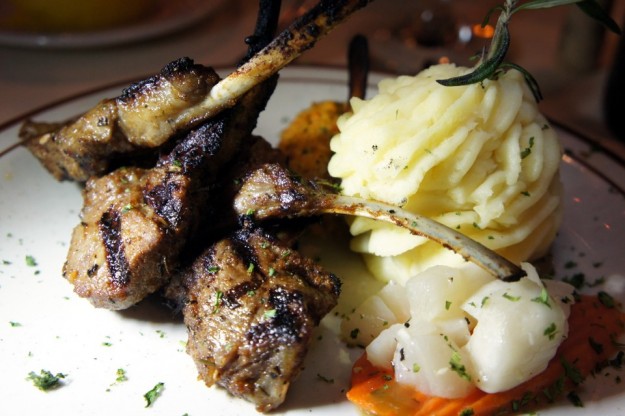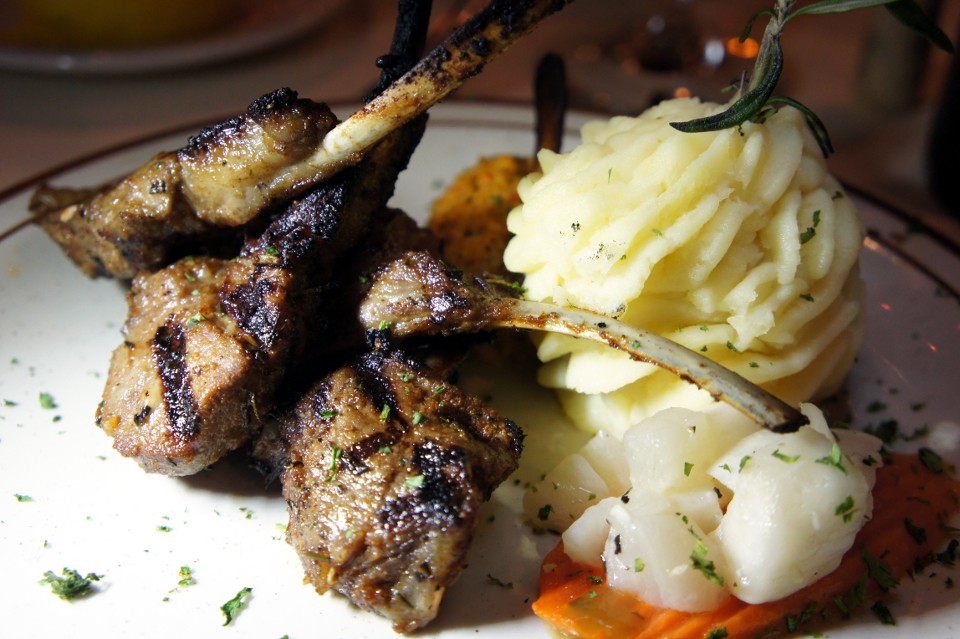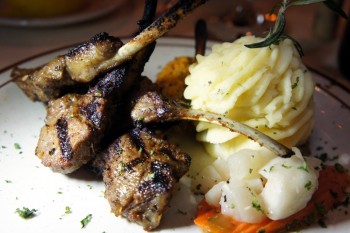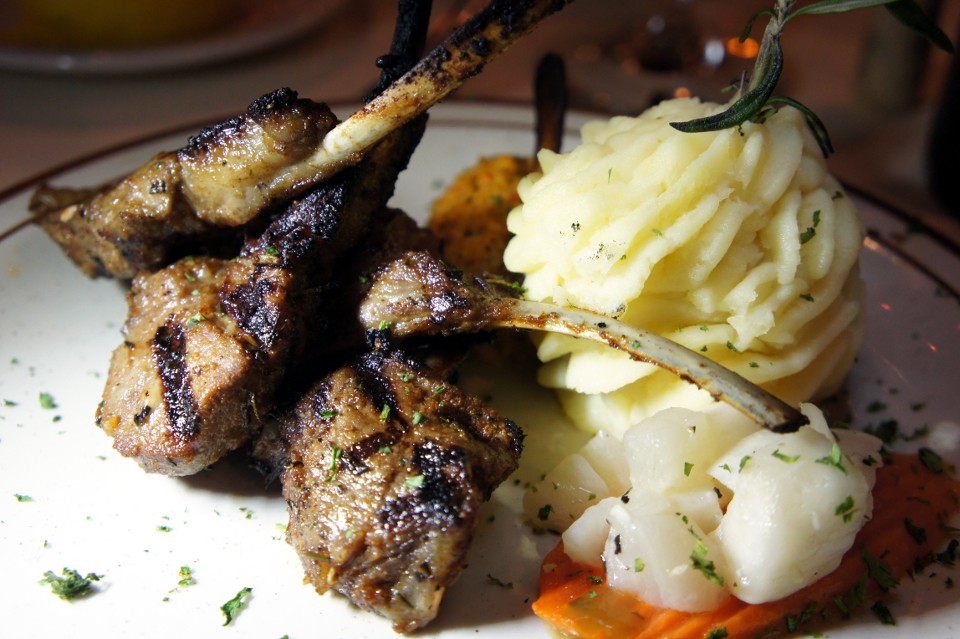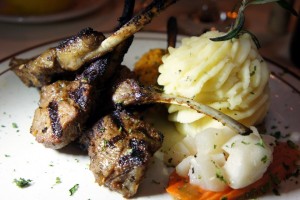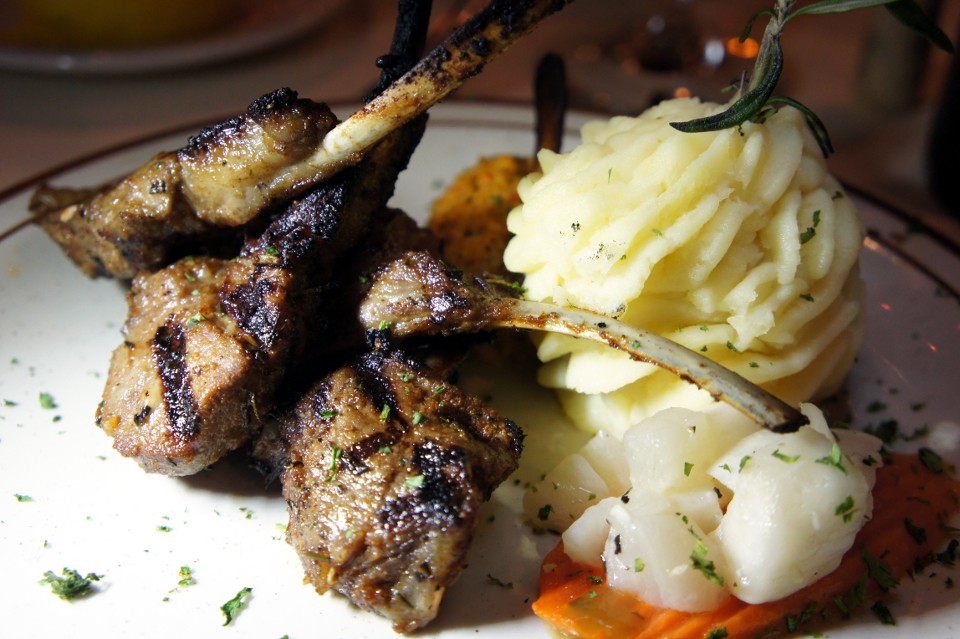 6631 Midnight Pass Road Siesta Key, FL 34242
941-349-4024
http://www.miguelsrestaurant.net
View Photo Gallery
SRQ Reviews
on December 15, 2014
Miguel's Restaurant: Family owned, famously French and classically continental…

Established in 1983 by Miguel Garcia, Miguel's Restaurant is a true "Old World" European-style dining experience. The restaurant, now run by Miguel's sons Gabriel (chef) and Daniel (manager), continues to provide a very pleasant, unique dining experience.
Located in a small strip mall on Siesta Key, just south of the south bridge, Miguel's is quietly situated in the middle corner of the L-shaped plaza. Understated on the outside and decidedly European inside, Miguel's is a small, cozy, comfortable and warm dining space. With white-clothed tables placed close together, subdued lighting, a small bar area and dark wood décor, there's a slight hint of formality. However, Miguel's has struck a refined balance between the formalities of a European dining experience and the casual desires of the American diner — it's the best of both worlds.
The menu at Miguel's is broad, offering a wide selection of appetizers, soups, salads, beef, veal, poultry and seafood entrees, and, of course, special desserts. For our dinners, we choose the following:
Entrées include tossed-green salad with a choice of dressing, fresh garlic bread, fresh vegetables du jour and potato du jour.




La Salade Caesar:  Miguel's signature Caesar salad, prepared tableside.  $16 (for 2)

A real classic Caesar, bright flavors of lemon and raw garlic. Delicious, silky mouth feel from the egg yolk. Layers of flavor; one of the best in Sarasota.

Moules Davio's:  Prince Edward Island mussels sautéed with basil, tomatoes and grain mustard. $10.95

A good-sized portion. Fresh, sweet and tender, nicely seasoned.

La Soupe a L'Oignon Gratinee:  French Onion soup with a touch of Madeira wine in a crock pot au gratin. $5.95 

Such a classic, rich, gooey, full-of-flavor with a slightly briny sweetness.

Crab and Gnocchi:  Potato gnocchi and crabmeat served in a dill mornay sauce and Gruyere cheese in a ring of potatoes.  $8.50 

Soft and tender, subtle crab flavor with a rich cheesy sauce — a rich appetizer.

Le Canard Roti Maison:  Roasted young duckling with L'Orange sauce.  $23.95 

Another French classic; rich, moist and tender duck with a crispy outer skin, fall-off-the-bone tender — a delicious sauce.

Escalope de Veau "Oscar":  Scaloppini of veal, sautéed and covered with crabmeat, asparagus and béarnaise sauce.  $20.95 

An artful presentation of fork-tender veal. Rich, with a nice mix of flavors.

Mixed Grille:  Tender lamb chops with mint sauce, veal with bordelaise sauce and filet mignon with béarnaise sauce.  $30.95 

A wonderful sampling of grilled meats; the veal was milky soft; the beef char-grilled on the outside and cooked to temperature inside. Lamb — hint of mint glaze throughout the whole chew. Use-your-hands-to-get-the-last-bites-of-meat-from-the-bone good!

Les Fruits du Mer:  A tantalizing seafood trio: Coquille St. Jacques, fresh fish du jour and shrimp Provencal. $23.95

A generous portion; all seafood was fresh, sweet and classically prepared. The in-season vegetables were squash and red cabbage — a surprisingly good combo!

Salmon:  Fresh wild Scottish salmon served with a champagne and dill beurre blanc,  $18.95 

Fresh and tender fish with a buttery citrus flavor.

Carre d'Agneau Persille:  Domestic lamb rack roasted to your temperature with fine herbs.  $35.95 

Such a nice presentation; tender, rich and incredibly flavorful. I love lamb!

Le Boeuf Diane:  Beef tenderloin tips sautéed with mushrooms, garlic, brandy and demi-glace served in a puffed pastry.  $17.95

Tender bits of beef with a deeply flavored earthy sauce.

Supreme de Poulet Riviera:  Chicken breast lightly pounded out and served with artichokes, white wine, cilantro, tomatoes and mushrooms.  $16.95 

Good-sized portion; the chicken was pounded and tender. Mediterranean flavors with subtle cilantro.

Mousse Au Chocolate:  $5.50

Silky, smooth, rich and delicious.

In addition to its full bar service, Miguel's offers beer, wine and soft drinks. The wait staff is warm and friendly, often preparing special dishes table side.
Perhaps 25 years ago, a dining experience such as the one offered at Miguel's Restaurant would have been more commonplace. However, today, that same dining experience stands out. It's refreshingly nostalgic, the way dining out used to be.
SRQ Reviews, the restaurant guide you need to find the best dining in Sarasota, Florida.
FABULOUS Early Dinner Dining Deal! 5:00 pm until 6:00 pm or 6:30 pm (depending on the time of year.)
6631 Midnight Pass RoadSiesta Key, FL 34242