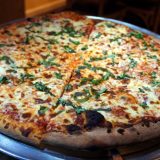 Origin, Craft Beer and Pizza Cafe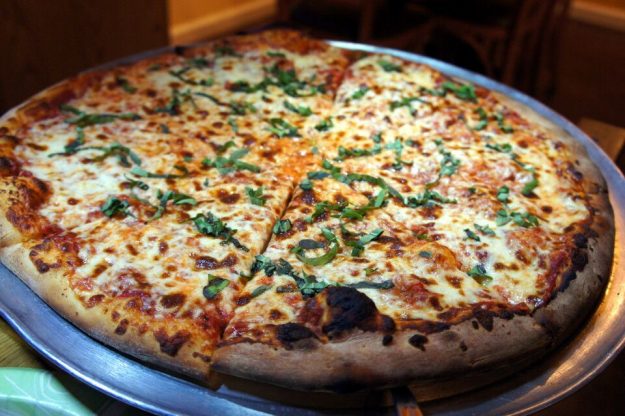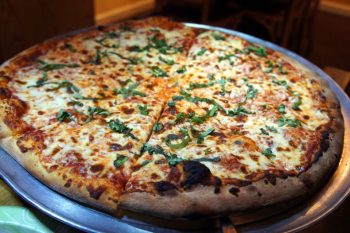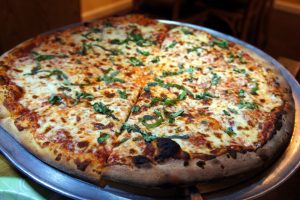 1837 Hillview Street Sarasota, Florida 34239
941-316-9222
http://www.originpizzacafe.com/
View Photo Gallery
SRQ Reviews
on February 22, 2019
Craft beer and pizza! Does it get any better?
How does one improve on the culinary combination of beer and pizza? By adding craft beer of course!
With a small, almost unnoticed location on Hillview Street just east of Osprey, Origin Craft Beer & Pizza Cafe is a local find worth exploring. Casual, relaxed, clean, and reasonably priced, Origin offers a fine selection of craft beers, appetizers, salads, and of course pizzas. With some interestingly unexpected items on the menu, one can sense this more than just a pizza joint; and it is.
For our meals we chose the following:
Origin Salad:  Zucchini, summer squash, broccoli, roasted red peppers, onion, feta cheese on bed of spinach and lettuce with lemon basil vinaigrette.  $10. Add falafel $2
Super fresh, colorful, and full of flavor. Tangy and crunchy. A generously sized salad. The falafel had a mild kick.
Mediterranean Platter:  Kibbeh, falafel, hummus, tzatziki, tabbouleh, bread.   $15
A great surprise to see on the menu. All good. All house-made. Kibbeh is spiced ground beef rolled into cracked wheat flour, then baked. Falafel has a slight kick to it. The hummus and tzatziki perfect for dipping.  The tabbouleh was fresh and refreshing.
Wings: 10 baked wings with one choice of sauce.  Full order $12
We chose the Trifecta Sauce (a combination of Buffalo hot, garlic parmesan and BBQ).
Outstanding wings. Trifecta sauce adds a nice balance between heat, BBQ and spice.
Charlie's:  Cheese, tomato sauce add basil and tomato to make it a Margherita.  12" $16, 16" $14, 18" $17
A thin-crusted pizza; firm with a good mouthfeel.
Cheese, Tomato and Turkey Sausage Pizza:  12", $12
Thin crust but leans towards the doughy side. Heavily topped with good flavor.
Siesta Sands (White Pizza):  Olive oil garlic sauce, spinach, ricotta, broccoli, prosciutto, bottarga, or turkey sausage.  12" $15
We chose the prosciutto version. This pizza is a ricotta lovers dream. Rich, creamy, with a very complete mouthfeel. Satisfyingly filling.
Origin offers a rotating selection of craft beers, wine, and soft drinks to accompany your meal. The service is fast, friendly, and quite efficient.
When you are looking for a casual place to hang out, have a beer or two, and perhaps share some food, look no further. Origin Craft Beer & Pizza Cafe is such a place!
SRQ Reviews, the restaurant guide you need to find the best dining in Sarasota, Florida.
One can find some unexpected items on the menu; such as the Mediterranean platter, Quinoa Tabbouleh Salad, and the Veggie Quinoa Enchilada.
1837 Hillview StreetSarasota, Florida 34239