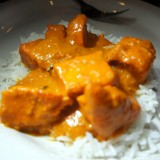 Tandoor Fine Indian Cuisine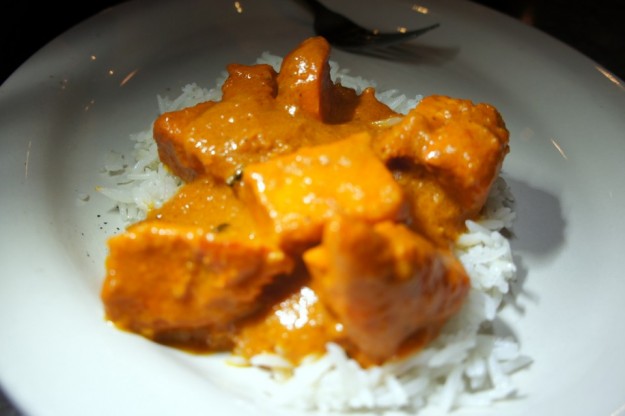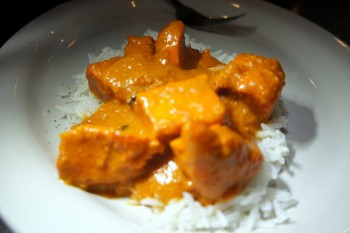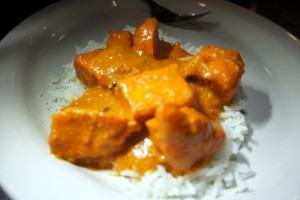 8453 Cooper Creek Blvd Sarasota, FL 34201
941-926-3077
http://tandoorsarasota.net
View Photo Gallery
SRQ Reviews
on February 12, 2014
Tandoor Fine Indian Cuisine: The name says it all…

Originally located on Clark Road, Tandoor has been serving authentic Indian cuisine to Sarasota's spice seekers and Indian-cuisine aficionados for more than 12 years. With a recent move to the University Town Center area, which incidentally has recently become a small-restaurant mecca, Tandoor is poised to accommodate the ever-increasing popularity of the area.

With a glass-front retail-like entrance, mirrored wall and rectangular-shaped divided dining room, the physical space appears large, but it's not overpowering. Simply and tastefully decorated, the restaurant's dining room is casual and comfortable and can easily accommodate large or small parties.

As one might expect, the menu at Tandoor is extensive, offering a wide range of traditional Indian dishes, appetizers, curries, breads and, of course, Tandoor specialties. There's also a wide selection of vegetarian and vegan items.

For our meals we chose the following:

House Salad:  Healthy greens, cucumbers, tomatoes and onions, tossed with a lemon dressing.  $5.00
A generously sized portion for $5, consisting of fresh iceberg and romaine lettuce the salad included refreshing dressing with a little kick — a great way to start your meal.
Stuffed Naans:  Stuffed with your choice of aloo (potato), onions, chili or cheese.  $4.00
We chose aloo. We love naan, and the potatoes added a soft, silky-smooth texture with a creamy taste.
Vegetable Somosa:  Crisp, pyramid-shaped pastries stuffed with mildly spiced potatoes and peas (2 pcs).  $5.00
A very nice, dry crust, creamy and mild.
Meat Somosa:  Crisp, pyramid-shaped pastries stuffed with minced lamb and peas (2 pcs.)  $6.00
Also a nice, dry outer crust with a nicely textured rich filling.
Onion Bhaji:  Sliced onions dipped in light, spicy chickpea flour batter and deep fried.  $5.00
The Indian version of the onion ring — lightly battered, sweet and flavorful.
Chicken Makhani (Butter Chicken):  House favorite! White chicken cubes marinated over night, then roasted in the Tandoor and folded into a rich, creamy tomato sauce. A Northern Indian Specialty. Served over rice, we chose medium spice.  $15.00
Indian comfort food, buttery, tender pieces of chicken; bright, flavorful and not too spicy. Creamy deliciousness.
Tikka Masala:  Marinated in a special mixture of tandoori red spices and yogurt and roasted slowly in the tandoor – the clay oven. The tikka is then cooked in a rich and creamy mildly spiced masala sauce (add $1.00). $16.00
Rich and creamy layers of flavor with tender chunks of soft, tender chicken; my mouth is watering just typing this.
Saag:  The most popular dish in Punjab, India. Fresh spices cooked in a creamy and flavorful spinach gravy. Chicken  $15.00
Served with rice. Big chunks of chicken. Mildly flavored.
Vindaloo:  A blend of spicy masalas cooked in a tomato-based curry with potatoes and served over rice. We chose lamb.  $16.00
Traditionally a spicy dish, we had the lamb prepared with medium spice, and it was hot! We enjoy spicy food, so it was fine for us, but if you prefer less spice, be forewarned on this dish.
Tandoor offers a very good selection of beer, wine and soft drinks to accompany your meal. The waitstaff was very friendly, fast, efficient, knowledgeable and helpful in explaining the dishes or making recommendations on amounts to order or on spiciness. These server attributes are a must for the Indian-cuisine novice who might need assistance navigating the menu options.
Looking for a culinary exploration? Many people consider Indian cuisine to be too exotic or spicy for their palates. However, traditional Indian cuisine offers a wide range of foods, preparations and spiciness. Tandoor is no exception; it's the perfect place for the Indian-cuisine novice and connoisseur to dine together. Try it; I think you will be pleased.
SRQ Reviews, the restaurant guide you need to find the best dining in Sarasota, Florida.
Lunch Buffet Daily…$9.99!
8453 Cooper Creek BlvdSarasota, FL 34201