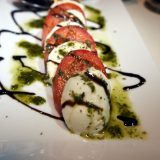 Tiramisu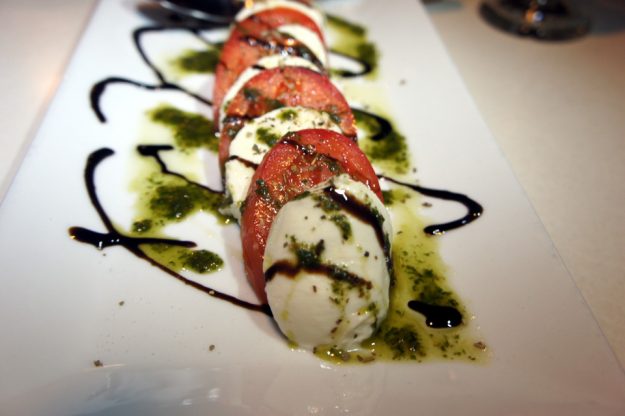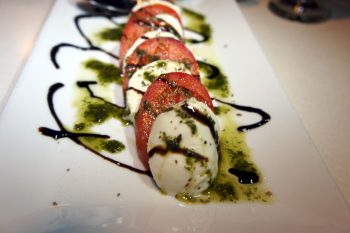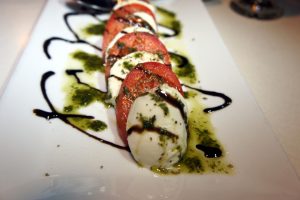 5215 14th St West Bradenton , FL 34207
941-753-2800
http://www.tiramisubradenton.com
View Photo Gallery
SRQ Reviews
on December 5, 2017
An Uncharted Italian Delight…
Small, authentic, and family run, are all positive attributes (in my book at least) when used to describe a restaurant. Such is the case with Tiramisu Restaurant in Bradenton. Small, an unpretentious locale, tucked back off the street; one can easily overlook this unassuming Italian eatery. And that would be unfortunate.
Simple, yet charmingly cozy, the dining space is small, clean, and a bit cramped with tables closely placed together. One might think such a setup would create too much noise for dining, but we never experienced an unacceptable level. That being said, this is not a place for a quiet dinner.
Open Monday through Saturday for dinner, the menu offers an expected selection of classic Italian appetizers, salads, chicken, veal, fish, and, of course, homemade pasta. What is unexpected is the authenticity of the preparation.
For our meals we chose the following:
Vongole Oreganate:  Half shell of clams, gratin in the oven with olive oil, garlic, white wine, oregano, parsley and bread crumbs.  $8.95
Very fresh, lots of garlic. Soft, tender. Small set clams. Perfect for bread dipping.
Cozze Marinara:  Mussels sauteed with olive oil, garlic and marinara sauce with a touch of oregano.  $8.95
Two part dish. First eat the fresh mussels. Then, sop up the sauce…which will be filled with lots of fresh garlic…with a basket of bread! So good!
Bufalina Caprese:  Fresh tomatoes and fresh sliced mozzarella served with olive oil and oregano/basil dressing.  $8.95
A simple, nice presentation. Fresh and tasty. Great starter, good for sharing.
Lasagne Bolognese:  Chef Monica's personal favorite! Authentic lasagna recipe with homemade pasta, bolognese meat sauce, bechamel sauce and served with mozzarella.  $14.95
Hearty, perfect for a winter evening. Fresh tender thin layers of pasta, sweet sauce.
Pollo Chef Console:  Tender chicken breast sautéed with fresh tomatoes, broccoli and provolone cheese. $16.95
A huge portion! Chicken pounded thin, but very tender and moist. Chock full of broccoli and tomatoes. It's like a chicken parmesan without the bread crumbs.
Gnocchi Gamberi Vodka:  Potato pasta gnocchi sauteed with shrimp in vodka sauce.  $18.95
A generous portion of shrimp! Smooth and silky sauce, dense gnocchi, very filling.
Scaloppini Montecarlo:  Veal scaloppini sauteed in garlic, olive oil with fresh chopped tomatoes, artichoke hearts, roasted red peppers topped with mozzarella cheese, served with linguini pasta.  $19.95
Generous portion, tender, moist. Mediterranean flavors, hearty. A great variation/alternative from traditional veal parm.
Ravioli Portobello:  Fresh homemade pasta stuffed with portobello and ricotta. Served with fresh tomatoes.  $16.95. (Served with house salad.)
This dish was a bit disappointing for us. A little too much garlic overpowered the subtle flavor of the mushroom and ricotta.
Pollo Marsala:  Tender chicken breast sauteed with olive oil and mushrooms finished with marsala sauce. $16.95 (Served with house salad and pasta.)
Great value. Ample portion. Moist chicken, Marsala sauce was sweet .
Caramel Tiramisu:  $5.95
Homemade. Incredibly light! Almost fluffy. Delicious. The perfect namesake dessert!
Tiramisu offers an adequate selection of wine, beer, and soft drinks to accompany your meal.
We found the service to be fast, efficient, and generally attentive. Even though the owners are from Italy, there are no issues with language or communication. Since the wait staffs are limited and at times the dining room may be busy, a short wait should be expected.
Fresh homemade pasta, a small, intimate, family owned and operated authentic Italian restaurant, conveniently located are all the ingredients for success. Tiramisu is on its way.
SRQ Reviews, the restaurant guide you need to find the best dining in Sarasota, Florida.
5215 14th St West Bradenton , FL 34207