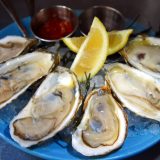 Veronica's Fish and Oyster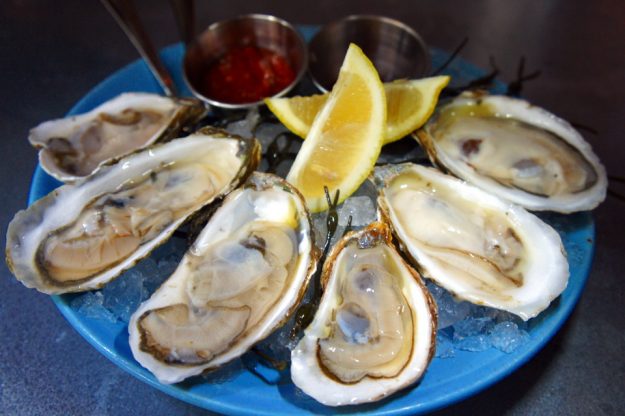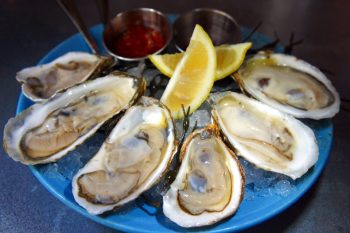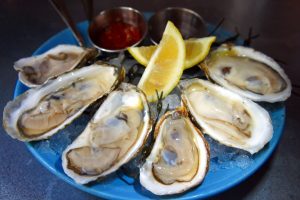 1830 S. Osprey Avenue Sarasota, Florida
941-366-1342
http://veronicafishandoyster.com
View Photo Gallery
SRQ Reviews
on January 2, 2018
A Fresh Look and Taste in Southside Village…
When the Caragiulio restaurant group announced plans for an upscale seafood restaurant in the heart of Southside Village, we were excited. Observing the renovation and transformation of the former location of Sam Snead's, only added to our anticipation. The restaurant space was totally redone, the decor casually elegant, and the ambiance quite warm and inviting. We were both anxious and delighted to make reservations for our first visit. Upon our arrival, our observations were confirmed. Veronica Fish & Oyster offers large indoor and outdoor dining areas, an expansive bar, and a very comfortable lounge area. The entire restaurant is tastefully decorated and appointed.
With such a backdrop for dining, our expectations were raised. Unfortunately, our first dining experience at Veronica's was disappointing. Even though the restaurant had been opened for some time, service was lacking and the food was underwhelming. Past experience with Caragiulio restaurants gave us hope that the issues would be resolved. We are happy to report, all the initial issues we experienced have been resolved.
Obviously the menu at Veronica Fish & Oyster, is seafood oriented but there are a number of non-seafood options as well. For our meals we chose the following:
Oysters on the ½ Shell:  ½ dozen $14, Full Dozen $28
A daily selection of cold water, fresh oysters served at the perfect temperature, icy cold with plenty of liquor, very fresh. Definitely worth the trip, even if this is all you consume!
Mussels and Clams:  Merguez sausage, tomato fumet and preserved orange.  $14
The tomato broth was flavorful, clams and mussels fresh. Unfortunately, there was no bowl for the empty shells, no cocktail fork to make for easier picking and no wet towels when finished. One of those service issues we referenced earlier.
Octopus Carpaccio:  Peppadew, citrus, apple and fennel.  $12
A beautiful presentation of paper thin slices, sweet and slightly chewy with a hint of peppery heat.
Blue Crab Toast:  Avocado, spicy chili mayo and wasabi ponzu.  $14
Artistic presentation. "Toast" was thin like a chip. Contrast of creamy, buttery avocado, briney from the sesame, all with with a kick from the wasabi.
Wood Grilled Oysters:  Uni butter, charred lemon, leek confit.  $14
Another very nice presentation. Smoky. Simple, a great starter.
Spicy Tuna Tartare:  $14
Served with sesame rice cakes. Definitely spicy, but not over the top for a true spice lover.
Bibb Salad:  Tomato, cucumber and radish. Red wine vinaigrette.  $8
Very fresh, very colorful, crispy. Dressing was on the sweeter side.
Kale and Cranberry Salad:  Quinoa, acorn squash, apple, aged cheddar, candied pecans, and Creole mustard vinaigrette.  $11
Nicely dressed….not too soggy, not too dry, just right. Good combo of flavors and textures. Portion a little too small for price.
Wood Grilled Grouper:  Lobster giardiniera and confit fingerling potatoes.  $29
The dish was like a stew without broth. Vegetables cauliflower, celery, capers, olives, lemon citrus flavor, potatoes, carrots added an earthiness. Delicious.
Pompano Wednesday Special:  Whole fish, with roasted carrots, cauliflower, and pepper corn.  $29
Fish was done perfectly, moist, light, sweet. The dish was simple and flavorful. Loved picking this fish apart!
Fish and Chips:  Fresh Atlantic cod, malted airline, triple fried fries, Veronica slaw.  $18
Looked great, was disappointed that the batter was soggy, lacked crispness and crunch. The fish was very fresh but the preparation was seriously lacking. This too was from an early visit.
"Open Face" Panhandle Redfish:  Chili lemon butter, lump blue crab, watercress, and fine herb salad. MKT ($27-half)
Excellent. Moist, good flavor.
Whole Fish:  Tonight's whole fish, yellow tail. Chimichurri, oak grilled, black bean sofrito, yellow rice, red onion, cilantro.  Mkt ($42)
Extremely moist, full of flavor. Loaded with Chimichurri. A little Latin flair with black beans. Hints of lemon inside the fish.
Fall Harvest Farrotto:  With parmesan reggiano.  $8
Farrotto was rich, creamy, more liquid than expected. Pronounced parmesan, full of vegetables and perhaps misnamed.
Crispy Brussel Sprouts:  Miso honey and toasted almonds.  $8
Robust and full of flavor. Perfect for a table to share.
Veronica Fish & Oyster offers a full bar service, with specialty barrel aged liquor, soft drinks, and an adequate selection of beer and wine. There is a daily happy hour and Sunday Brunch menu as well. As previously mentioned, we did experience some server issues. However on our last 3 visits, we found the wait staffs to be very personable and helpful.
With a comfortable, high end decor, a "hot" Southside Village location, and "ironed-out" service issues, Veronica Fish & Oyster is poised to be an anchor for a refined seafood dining experience.
SRQ Reviews, the restaurant guide you need to find the best dining in Sarasota, Florida.
Great Happy Hour menu! Tuesday through Saturday 5:00-6:00. All night on Mondays!
1830 S. Osprey AvenueSarasota, Florida