New Restaurants in Sarasota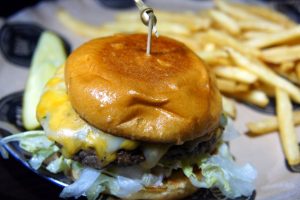 New Restaurants in Sarasota updated December 2017
We are often asked, "Where are the new restaurants in Sarasota?" "What's new on the Sarasota dining scene?" "Are there any new restaurants in Sarasota we should try?" "Have you reviewed any new restaurants lately?" Of course, we are always interested in providing accurate and valuable information to these questions. Sometimes this information is shared verbally. Other times it is posted on our social media pages. Frequently it is shared by word of mouth.
In an effort to provide a more formalized way of disseminating information on new restaurants recently opened in Sarasota, we have created The New Restaurants in Sarasota Guide.  This guide is designed to highlight the "newly opened restaurants in Sarasota; full reviews will follow.
Darwin's Evolutionary Cuisine: Exceptional Peruvian cuisine including ceviche, tapas, entrees, and craft beers. All served in a tasteful, yet casual relaxed atmosphere. Happy hour and late night Happy Hour available.
Taverna Grill: High-quality ingredients, well-prepared food, a contemporary setting, and reasonable prices make this restaurant on Hillview stand out. Our full review of Taverna Grill
Empacurious Market & Bistro: Located in the Gulf Gate area, this hybrid market/restaurant offers artisanal Latin street food with a variety of different spices and flavors. Focusing on empanadas which include veggie, chicken, pork, and beef options. Very casual.
Element Mediterranean Steakhouse: A true steakhouse dining experience with a local twist. Nice decor, a small yet sophisticated bar and dining room, outdoor and private dining options. Large menu of pasta, seafood, beef, pork, and chicken options. Pricey.
Brick's Smoked Meats: Texas-styled barbecue in downtown Sarasota. Full bar, happy hour, and of course beer. Ribs, brisket, pork, sausage, and turkey, house smoked. Casual, family friendly.
PBnT: Pizza Burgers and Tacos, quick serve, downtown location, super casual, family-friendly, reasonably priced. Beer and wine available. Great outdoor seating.
Wicked Cantina: Homemade Tex-Mex on the North Trail. Tacos, enchiladas, fajitas, burgers, seafood fresh daily. Full bar service with a daily happy hour.
Italian Tradition: A beautiful decor with indoor and outdoor dining space. Northern Italian cuisine, a bit pricey. Weekly specials. Full bar service.
Giorgio's on Hillview: Family friendly, traditional Italian-American restaurant, pizza, pasta, and much more, large menu, full bar service. Open daily for dinner. Early bird dining and happy hour options. Wallet-friendly pricing.
ABO: Atlantic Beer & Oyster, our downtown neighborhood oyster bar. Featuring an ever-changing selection of East, West, and Gulf coast oysters, smoked fish, and seafood. Part sports bar, part seafood shack, pure fun.